Speaking exclusively to motogp.com, Pramac Racing boss Francesco Guidotti says the Australian's move to the factory squad is nearly done
Pramac Racing Team Manager Francesco Guidotti says his current rider Jack Miller is "close" to confirming a deal with the Ducati Team for 2021. Speaking exclusively to motogp.com, the Italian admitted the deal is edging nearer as Ducati look to repay the Australian's faith after rejecting "a bunch of money" from KTM last year in order to remain with the Bologna factory.
Rumours have been circulating that the 25-year-old looks set to replace Danilo Petrucci in the factory Ducati squad next season and, although Guidotti explains he doesn't think the contract is signed just yet, there is a strong desire from both sides to have 'Jackass' in all red from 2021 onwards.
"The most logical and normal situation is that Jack will go to the factory team," said Guidotti from his home in Italy. "He started with us with the goal of riding for the factory team. After a difficult first year, I think last year he showed a very good potential, he made a big step. We were waiting for this year to see one more improvement but, at the moment, there's no chance for him to show that. I think and Ducati as well think he has the potential.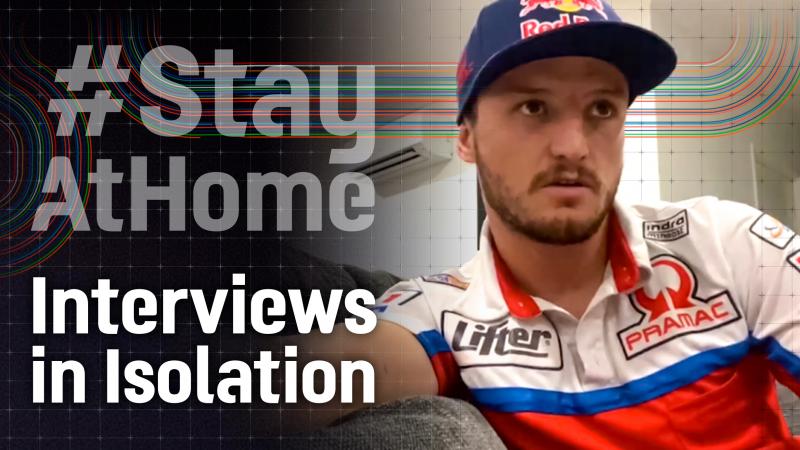 "I feel like I'm the best decision" – Miller on Ducati seat 13/05/2020
"He is ready for the factory team. I'm not sure if the deal is done because since the end of last season we have a new deal with Ducati. We used to be independent in the choice of our riders. Of course, we always informed Ducati and then involved them in the negotiations. The first step, the first approach to a new rider was done by us.
"At the end of last year, we decided to swap the positions, and now the first approach is done by Ducati because they wanted to make a plan in the medium to long term with young riders and they asked us if it was possible. Of course, they keep us updated step by step. So, regarding Jack, they're doing the negotiations and, as far as I know, it's not done yet. But, of course, from both parties there is the intention to do the deal. I think it's close."
Just after the summer break in 2019, rumours swept through the paddock that Ducati had contacted Jorge Lorenzo about a shock return to the Italian factory with Miller possibly going to KTM in order to remain in the premier class. Now, Guidotti says the Australian turned down an extremely lucrative offer from the Austrian brand to stay with Ducati.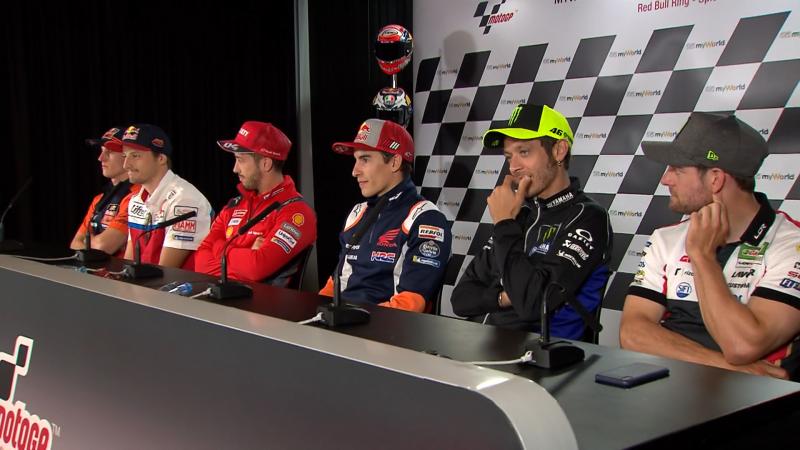 Miller, Marquez and Rossi on shock Lorenzo to Pramac rumour 08/08/2019
"Last year Jack could have gone when KTM offered him a bunch of money, but he stayed with us with, let's say, not for little money but much less. It means he's very happy with the technical aspect, he likes the bike and the feeling is good."
Head back to motogp.com on Friday to see who the Pramac Racing boss believes is the front runner to replace Miller in the satellite Ducati squad. Rumours are linking Red Bull KTM Ajo's Moto2™ starlet Jorge Martin with the ride, but Guidotti says there are some other intermediate class riders in contention too. – www.motogp.com