Three-time MotoGP™ race winner Alex Barros and current MotoE™ title contender Eric Granado react to the 2022 Brazilian Grand Prix
Brazil's MotoGP™ stars past and present have been reacting to the news that we will be returning to Rio de Janeiro in 2022. The last Brazilian to compete in the premier class, Alex Barros, has hailed the news as fantastic and an incredible opportunity for a whole host of young Brazilian riders to represent their home country.
Meanwhile, current FIM Enel MotoE™ World Cup contender Eric Granado has said it would be "a dream" to compete in the first Brazilian Grand Prix since 2004 when the MotoGP™ paddock heads to the brand-new Rio Motorpark.
"We have waited a long time for this because in Brazil we lack a circuit that will help grow and promote motorcycling in our country," said former MotoGP™ race winner, Alex Barros. "One of the problems working with younger riders is that there are very few good circuits. So, we actually need the Rio circuit. It will be very important.
"The project makes me so happy because we have some good young riders like Diogo Moreira in the European Talent Cup. He's 15 years of age but is already very competitive. By 2022, these riders will be in the World Championship.
"Brazil can become one of the most important motorcycle markets in the world. This is why the Grand Prix is important. It's for the fans, but also for the market and the commercial interest. We need to have a Grand Prix at home. Many Brazilians visit the Argentinian Grand Prix and we need to have it here again.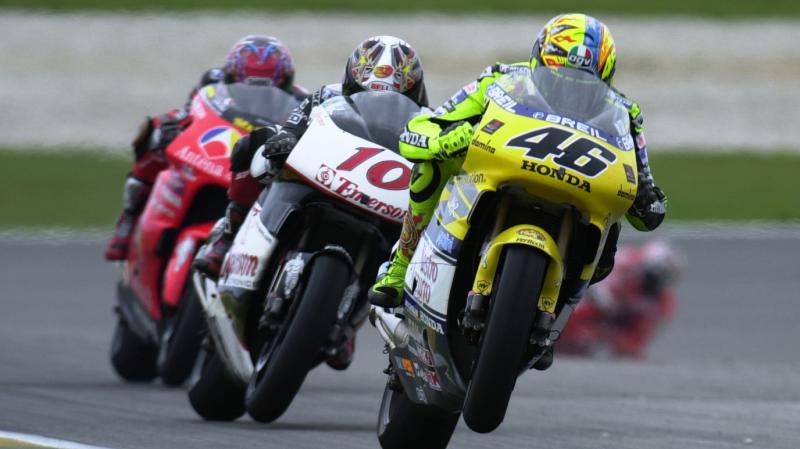 Relive the 500cc class race on 7 October 2000 at the Nelson Piquet Circuit
"For a Brazilian to ride at home is fantastic. The grandstand at the old circuit was a kilometre long and every time I went it past it there was a wave of noise. Despite the earplugs and engine noise, I could hear my people. I always got an extra push when riding at home.
"I missed out on winning at home by a hair. I'm confident that riders like Moreira will get what I missed and have always wanted in the future. It will also be a personal challenge for me as a coach to try and contribute. That would make me happy."
Granado, meanwhile, says there's no greater motivation to return full-time to the World Championship with the Brazilian Grand Prix now on the horizon: "I'm really, really happy. I've been waiting for this for some time now. In my experience riding in the World Championship, I never got the chance to ride at home but now I hope to compete at a home Grand Prix. I'm really happy and excited about it."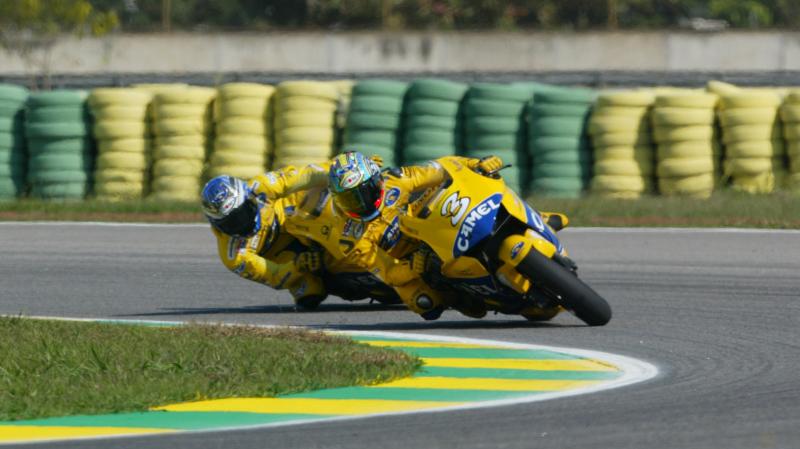 Full session – Cinzano Rio Grand Prix 
"I went to the 2004 Brazilian Grand Prix and, although I was really young, it was a dream to see all of the stars there. It's now my dream to one day compete in Brazil and represent my country. I don't think the world is aware of the support MotoGP has in Brazil. The number of fans we have is incredible and I know it will be a big success.
"Since I was a kid, I have always wanted to race in MotoGP and even more so to race a MotoGP bike in Brazil. I watched Barros riding in Rio and the support he got was incredible. I've always been an Alex Barros fan and I hope that that can happen to me too. I'll be giving it everything to be representing Brazil at the 2022 Brazilian Grand Prix."