The Liqui Moly Motorrad Grand Prix Deutschland has got underway on track with all three classes taking to the Sachsenring circuit under sunny skies, but there's plenty of light also shining on the 2022 grid formation. Ducati Corse Sporting Director Paolo Ciabatti has said that Ducati are "very close" to making an announcement with the VR46 Racing Team about a partnership and that we can expect to hear something between this weekend and next. 
Speaking to Simon Crafar in pitlane during FP1 after being asked if an announcement is incoming, Ciabatti said: "Honestly yes, I think we are very close to reaching an agreement to be honest; I think probably before Assen, you can expect some kind of announcement. I hope everything goes right in the last few days and we can make it public."
One of the other stories to follow surrounding Ducati broke in the build-up to the weekend when it was announced that Gresini Racing would partner up with Ducati from next year, with Enea Bastianini leading the team alongside rookie Fabio Di Giannantonio. Gresini Racing have been partners with Honda in the past and are currently part of the Aprilia project, but their ambition to return to a true independent team will see them join forces with Ducati for next year.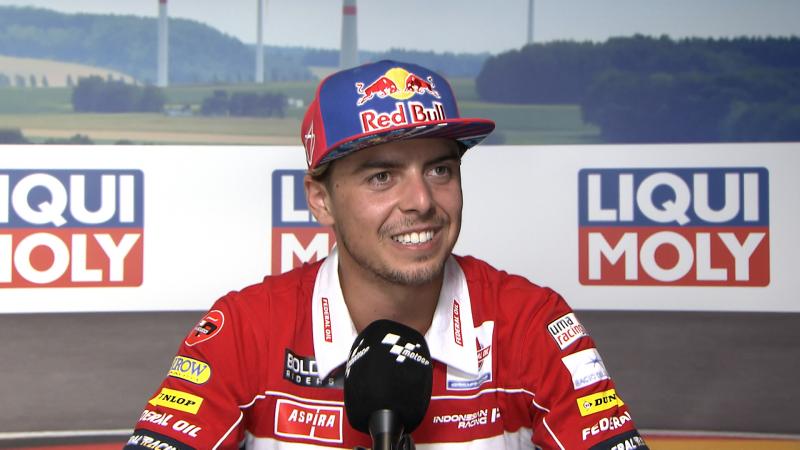 Ducati bound Di Giannantonio ready for "bike of his dreams" 17/06/2021
Ciabatti shed light on the news, saying: "As you know, it's something we've been working on for quite some time. Actually, last year, we already started talking to the late Fausto Gresini about this possibility and honestly, in Portimao, we basically designed a little bit what the agreement will be. Unfortunately, it happened what happened [with Fausto's passing] but we have to be able to go ahead with the family and the people working in the team, and we were able to reach an agreement, and to be able to announce it yesterday with great Italian riders, with Enea and also Fabio Di Giannantonio joining as a rookie next year in MotoGP." – www.motogp.com