The Petronas Yamaha SRT rider's second consecutive victory in Jerez was another historical one as he takes 50 from 50 at the start of 2020
We're running out of superlatives that describe Petronas Yamaha SRT's Fabio Quartararo. The 21-year-old steamrolled to his second consecutive victory in Jerez to make it a maximum 50 points from 50, and he leaves the Gran Premio Red Bull de Andalucia with a 10-point advantage over Maverick Viñales (Monster Energy Yamaha MotoGP) in the MotoGP™ World Championship standings.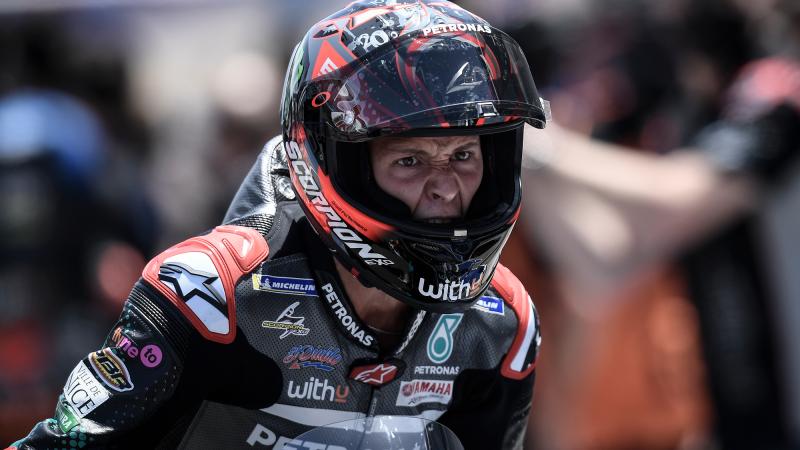 "What's better than racing with your idol?" – Quartararo 26/07/2020
Quartararo's inaugural race win was mightily impressive, but his second one was arguably even better. In conditions that were somehow more gruelling that the opening race weekend of 2020 for the premier class, Quartararo converted pole into victory for the second time in seven days – but it was the manner in which he left the competition behind. The chasing YZR-M1s of Viñales and Valentino Rossi (Monster Energy Yamaha MotoGP) didn't have an answer to the Frenchman – no one did.
Crossing the line, Quartararo etched his name into the history books once again. Last week he became the eighth-youngest rider to win a premier class race, Yamaha's first satellite rider to win a MotoGP™ race, the first Yamaha rider to convert pole to victory since Lorenzo in Valencia 2016, and the first French winner in the premier class in 20 years as la marseillaise bounced off the Jerez hillside twice in seven days.
This weekend, Quartararo became the second-youngest rider to win back-to-back premier class races – after Marc Marquez (Repsol Honda Team). The reigning Rookie of the Year also became France's most successful premier class rider ever.
So, a successful weekend for Quartararo who has capitalised on the World Champion's absence. But what did the Championship leader have to say about the race in Andalucia?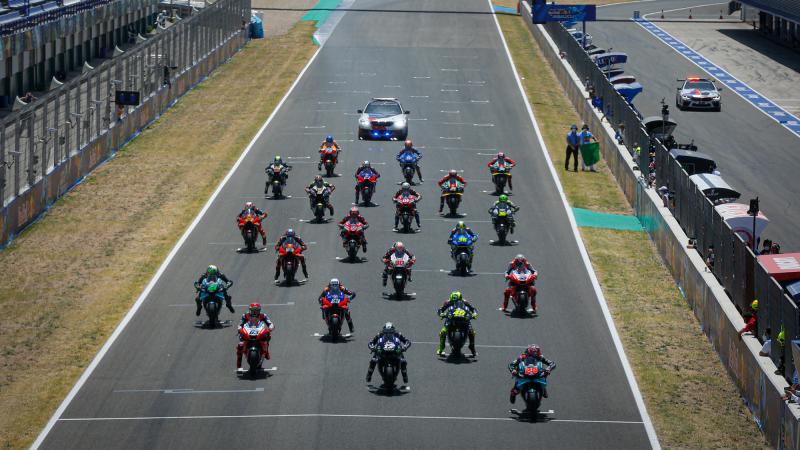 Round 2: MotoGP™ Red Bull Grand Prix of Andalucia 26/07/2020
"That one was tough. Normally we start with a new tyre on the grid but today we decide with Yamaha to make the warm up – three laps – to see if the tyre was ok," said Quartararo in parc ferme. "So happy, we make an amazing pace from the beginning to make the gap, change the mapping so fast. I was so happy because I made my pace, it was really tough. When I arrived at two seconds, to make four was so difficult.
I did make some mistakes today but small ones. It was so tough, to make 25-laps at the front with this temperature… I think it was the hardest race of my life, honestly. It was so hot, no air, my hand and my feet were so hot. So it was really difficult but honestly I felt really good on the bike. What's difficult in MotoGP is sometimes, when you finish a race in Moto is sometimes it's one condition, then it's another. From last week the condition was different, we need to adapt so quick. I think that's the most difficult thing in Jerez."
Next up, Brno. A track that hasn't favoured the less powerful Yamahas in recent years, but it's the Japanese manufacturer who are riding the crest of a wave so far in 2020. All eyes will be on Marc Marquez as he returns to try and fight to keep his MotoGP™ crown, but Quartararo looks like he's more than ready to try and snatch it away from the Spaniard.