Livio Suppo has outlined the factory Suzuki team's primary targets as the transfer market starts to gain momentum in Portugal
Like many outfits on the MotoGP™ grid, there's uncertainty around Team Suzuki Ecstar's rider line-up for 2023 and beyond. Joan Mir and Alex Rins have made up the Hamamatsu's factory team for four seasons now, however, both are out of contract at the end of the year.
It will come as no surprise then that new Suzuki boss Livio Suppo has outlined his and the blue brand's primary focus is to renew both Mir and Rins' contracts beyond 2022. The Italian did admit negotiations with both riders' representatives are yet to begin but said "we remain very happy" with the performances he's seen in 2022 so far.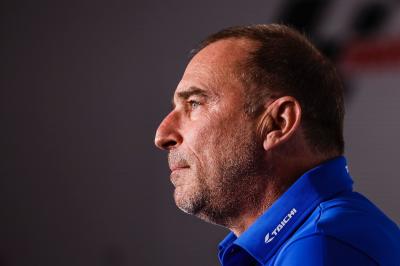 "This season is one of those where there are many riders whose contracts end this year," started Suppo. "Including our riders. We know there are a few riders who have already signed, but the market is still quite open. Even before the start of the season we felt happy with our riders, and now we can see the results from the first few rounds, we remain very happy with them.
"Our intention is to renew with both of them, and we will start speaking with their management soon. In the past, the riders would all sign later in the season, nowadays the transfer window' or 'rider market' happens much earlier in the year – and honestly, I don't think this is good, for the riders and the teams."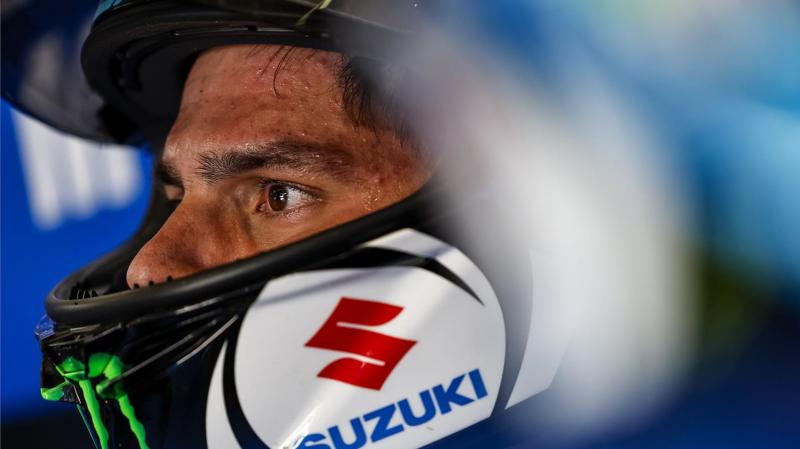 What is Joan Mir searching for to back up Friday's P3?
Speaking ahead of the weekend, though, he didn't give much away when asked for the latest update on his contract situation: "This is something that at the moment I cannot speak a lot about. We are in the same position that I said a couple of months ago. I hope to have news soon about one thing or the other thing. Let's see."
Meanwhile, on the other side of the box, Rins looks certain to remain in blue in 2023. Back-to-back podiums leave him second in the World Championship, with Suzuki's improved power down the straights meaning he's not forced to push beyond his limit through the corners – something that caught him out too often in 2021.
The three-time MotoGP™ race winner shared the views of his team boss when questioned about his future in Thursday's Press Conference: "The good thing and the thing that keeps me calm is that already Livio and the Japanese guys said to me that they want to continue. So, like this, I am more calm and I can ride in a better way than compared to if I had nothing for the next years. My manager will start talking in the next races for the next years."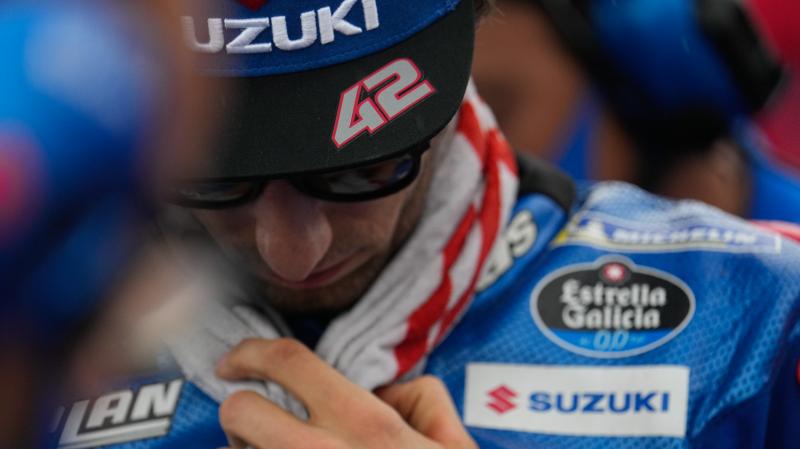 How close is Alex Rins to signing a new deal with Suzuki?