Following Thursday's announcement that Suzuki Motor Corporation is in discussions with Dorna regarding the possibility of ending Suzuki's participation in MotoGP™ at the end of 2022, questions over where both Joan Mir and Alex Rins will end up in 2023 have been thrown into the air.
The fact a former MotoGP™ World Champion and a three-time MotoGP™ race winner are now free agents has understandably sent shockwaves through the rider market. Both Mir and Rins admitted on Thursday ahead of the Shark Helmets French Grand Prix that their respective managers are in conversations with all five MotoGP™ factories over a potential seat for next year. But what are the likely destinations for the pair?
One possible home for Mir in 2023 is Repsol Honda, with the Spaniard confirming talks are ongoing with HRC about a potential switch: "From Jerez, we were officially on the market. We were in negotiations with Suzuki before everything that's happened. Now, for sure, my manager will have more work than he expected. He is speaking with Honda, with different manufacturers, to try to fix my future. But it's not easy.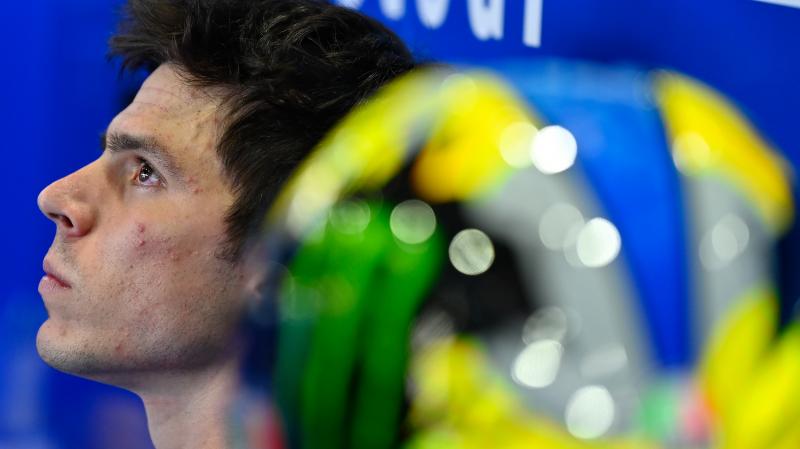 "We're on the market!" – Mir reacts to bombshell Suzuki news 12/05/2022
"Am I in a hurry? No, not especially. If you ask every rider in the paddock, they'll say that they'd prefer to have their future fixed than not. Everyone is the same on that.  As soon as we have something it will be better for me, for everyone."
Current Repsol Honda rider Pol Espargaro bit back to reports he's already been informed about being replaced by the 2020 World Champion next season, branding the stories as "fake news". However, the former Moto2™ World Champion did reveal he is exploring some potential Plan B options.
"I have a contract with Honda until the end of the year," started Espargaro. "For sure, it's a free market where Honda is looking for a rider and I'm looking for a bike. Maybe we'll come to an agreement again or maybe we'll go down a different road. There are other free spots in MotoGP. I am a MotoGP rider, and if we do not arrive at an agreement with Honda it's not a problem, there are other places to go."
Where Alex Rins will be riding in 2023 is possibly a bigger question. Like Mir, the Spaniard was set to sign an extension with Suzuki but is now on the hunt for a ride elsewhere. Some have linked him with Yamaha due to the similarities between the M1 and the GSX-RR. However, with Fabio Quartararo looking increasingly likely to remain with the factory squad, there doesn't appear to be room.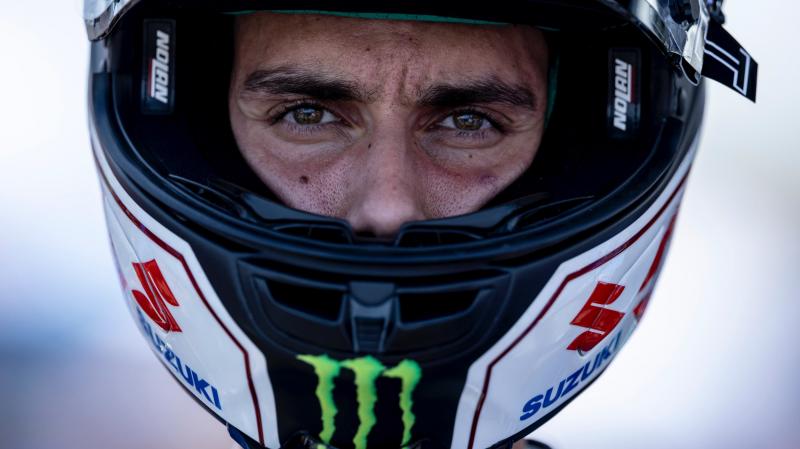 "It was a shock" – Suzuki plans left Rins reeling 12/05/2022
Franco Morbidelli has a 2023 deal already in place and was quick to assure the media that his contract is water-tight: "I will be riding at Yamaha next year, and then we will have to see. The fact there are two strong riders with no seat will cause a shuffle in the rider market but I don't see this thing affecting my future in the short term."
Could Rins accept a move to a Yamaha satellite team? Could he find a vacant seat with the likes of Aprilia, Ducati and KTM? Or could he even join Mir in a fight over a place at Repsol Honda? There are a lot of questions, but, as the 26-year-old acknowledged, not many answers right now.
"At the moment, I have nothing for next year," said Rins. "But I have a manager who for sure will be busy compared to the previous weeks. I just need to keep doing what I'm doing. Honestly, this gives me an extra boost because we have the right bike. It's the best package we've ever had. So, let's show them that they made the wrong decision. The plan was to continue. We were in negotiations. If Livio [Suppo] or [Shinichi] Sahara-san knew it was coming, we wouldn't have started those negotiations.
"The rider market has changed now. Joan and I are leaving Suzuki, well they're leaving us, so we need to go somewhere. I don't want bad things to happen to other riders. I don't want that one thing puts one rider out of a seat, but it's a unique situation. I'm not in the position to say which bike I want next year, I only have these phones on the table right now."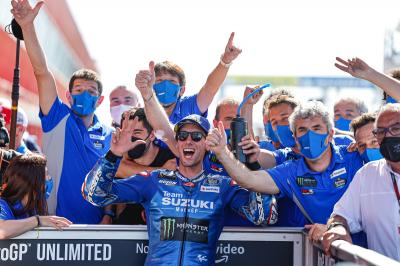 You must also spare a thought for the team surrounding both Mir and Rin inside the Suzuki box. Now also looking for employment for 2023, the paddock's heart goes out to them more than anyone else. It's a sentiment shared by Mir and Rins, as they try their best to help their "family".
"For sure, if I can have my team, it would be great," explained Mir. "But we also have to consider where I will go, what the conditions will be. There are the people already at the team I'll go to, if they want to leave or if they want to stay. There are many things.
"My team will score really good results and we have a really good atmosphere inside but sometimes there are things that you cannot control. In case we go to another manufacturer, they will have their reasons if they don't want to replace the guys already there. It's difficult for me to speak about this because more than the rumours of next year, of Honda, of here or there, is the respect that I have for my team. It's not easy to speak about this. I'm not comfortable in this situation."
Meanwhile, Rins had this to say when asked about the people who helped him achieve his three premier class victories: "I've given everything to this team since 2017. Trying to give a lot of info to have a competitive, winning bike. Also, the team members have given everything. Since 2013 they've done everything. It was a big shock for me, a big shock for the team. In the end, I'll find something for next year, I think. But for them, it will be more difficult. I feel very sorry because they're a family to me. So let's try to finish the season in the best way possible. Let's enjoy our time with Suzuki."