The eight-time World Champion spoke about his injury struggles while attending the MotoGP™ Unlimited premiere in Madrid on Wednesday
The eagerly anticipated premiere of MotoGP™ Unlimited took place in Madrid on Wednesday night, with no shortage of high-profile names on the red carpet, including eight-time World Champion Marc Marquez. Before taking in the show, the Repsol Honda rider spoke to the media, and detailed the struggles he has gone through in a bid to just get back on track.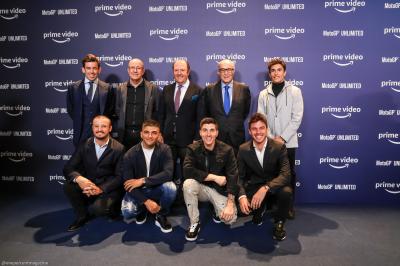 Marquez' injury plight has been well documented, with an arm injury sustained from a 2020 Jerez crash seeing him ruled out of action for 12 months, while a training incident towards the tail end of 2021 saw him diagnosed with diplopia once again. Ahead of the premiere, Marquez revealed the mental toll it took on him, and how he considered walking away from the sport
"In the 2020/2021 season I hit rock bottom," Marquez said in an interview with El Partidazo de COPE. "With double vision, I couldn't do anything because I got dizzy. In fact, the doctor, after the operation, told me that it was a miracle I recovered my sight."
It's been a trying time for Marquez off the track, and it was a period where he had to reorganise his priorities; "Psychologically it's hard and the sporting aspects have taken a back seat."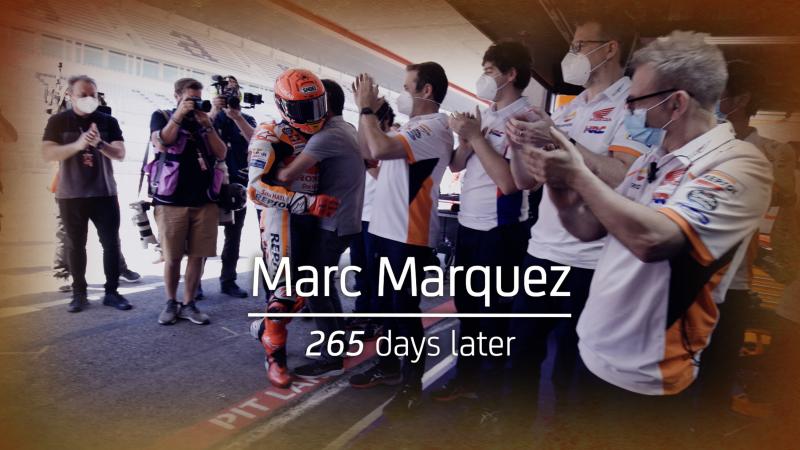 Having spent several months recovering from his humerus injury, which forced him to undergo surgery on three occasions, the Spaniard was confident that he would ride again without any issues. However, his vision problems led him to doubt his future.
"The DNA is not lost, when I lose it I will have to end my career… And that happened to me this winter, I thought about not racing again because there were real options for that to happen. The doctor gave me options and the third one was: 'My eyesight will probably be fine to live a normal life, but you won't be able to go 250 kilometres per hour on a motorbike'," Marquez explained.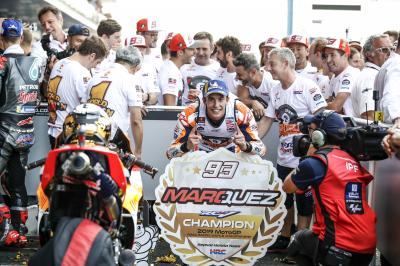 The Repsol Honda rider is coming off the back of successful pre-season testing and is now fully focused on the season opener in Qatar in just a few weeks' time. One of just three premier class Champions on the grid, Marquez was keen to distance himself from the favourite's tag.
"Right now there are 12 bikes that can win the World Championship, but the favourites are the current champion and the runner-up, Fabio Quartararo and Pecco Bagnaia," said Marquez, before adding "If your name isn't Rafa Nadal, you can't be the favourite to win after being injured for two years." – www.motogp.com