Most of the 2022 MotoGP™ rider line-up jigsaw puzzle pieces have fallen into place. However, after Maverick Viñales' premature exit from Yamaha midway through this season, there's a lot to be decided – both for this year and next – at Petronas Yamaha SRT and the newly-branded Independent Yamaha team.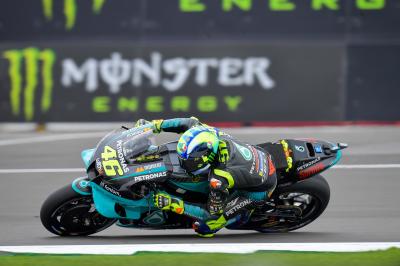 It's all but confirmed that current Petronas Yamaha SRT rider Franco Morbidelli will become Fabio Quartararo's Monster Energy Yamaha MotoGP teammate in 2022. But with Viñales and Yamaha's separation, there's a vacant seat to be filled in the factory Iwata ranks for the remainder of the season. Yamaha test rider Cal Crutchlow – who replaced injured Morbidelli at Petronas Yamaha SRT in Styria and Austria – has linked up with Quartararo for his home race at Silverstone, but all roads are pointing towards Morbidelli being promoted to the factory team as soon as he returns from knee surgery.
The knock-on effect to that means Morbidelli's Petronas seat needs to be filled for the rest of the season. Jake Dixon's British MotoGP™ debut is expected to be a one-off, with one name strongly associated with a sensational comeback to racing this season: Andrea Dovizioso.
A 2022 race seat with Aprilia – who Dovi has been testing for this year – is now off the cards after the Noale factory announced Viñales as Aleix Espargaro's teammate, and it's no secret that Dovi – as reported by Motorsport.com – is eager to return to a full-time premier class ride.
The experienced Italian could well be back on the grid in 2021 with Petronas Yamaha SRT according to several rumours, with it also being a real possibility that Dovizioso is one of the Independent Yamaha team riders in 2022.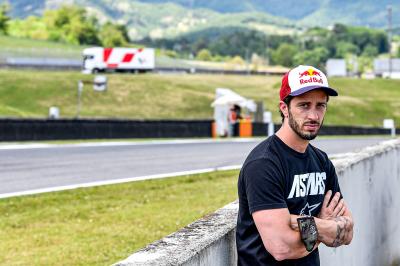 Speaking to motogp.com pitlane reporter Simon Crafar, Petronas SRT Team Director Johan Stigefelt on Friday at the British GP had this to say regarding the Dovizioso rumours: "We are looking into options and it is something we intend to keep for ourselves and we will announce soon the next steps." 
Elsewhere, for 2022, Darryn Binder is being heavily banded for one of the Independent Yamaha bikes. The current Petronas Sprinta Racing Moto3™ star was invited to test an R1 Superbike in Brno ahead of the British Grand Prix, adding fuel to the speculation that the South African could become the first rider to jump from Moto3™ straight to MotoGP™ since Jack Miller (Ducati Lenovo Team) did the same for the 2015 campaign. 
"Yeah I got proposed the opportunity to go ride a Superbike in Brno, I couldn't pass up the opportunity to go ride the big bike," said Binder, talking about the one-day test in the Czech Republic. "It was my first time riding a bike with a lot of horsepower. Yeah, I really enjoyed it and it was super nice to ride at Brno again and yeah, I enjoyed it.
"I have a manager and that's his job, so I know he's full at work and I'm sure whatever he has proposed for me I'll have a good opportunity," continued Binder, talking about whether or not he has news on where he'll be riding in 2022.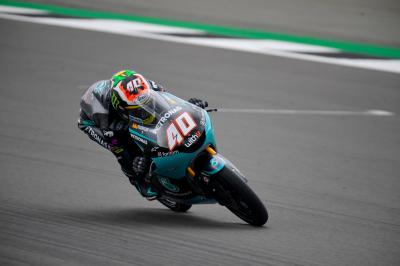 Stigefelt, again talking to Crafar on Friday at Silverstone, confirmed Binder is one of the riders they are looking at for 2022: "Now I cannot tell anything because we are evaluating riders for the future. He is one of them for sure, an interesting rider but at the moment we have nothing agreed or signed and we intend to keep it like this for now and in the near future announce our plans."
The Yamaha conundrum is certainly a fascinating one. Rumours about who will be riding the Petronas Yamaha SRT bike for the remainder of 2021 are rife, and it won't be long before we find out what Yamaha have planned. Nothing has been confirmed by Yamaha or Petronas SRT regarding rider line-ups for 2021 or 2022 yet, so make sure you keep your eyes peeled to the latest MotoGP™ news in the next few weeks. – www.motogp.com