The Spaniard is "conscious, alert, and responding well", with further examination underway
Pol Espargaro suffered a big crash in Friday's Practice 2 of the Grande Prémio TISSOT de Portugal, with the session red-flagged and the Spaniard taken to Faro hospital for further examination.
MotoGP™ Medical Director Dr. Angel Charte offered a first update on Espargaro's condition:
"Pol Espargaro has had a high-intensity crash and suffered multiple traumas. To determine the extent, he will need to be evaluated via further examination at Faro hospital, specifically his spine," Dr. Charte explained.
Espargaro did not lose consciousness at any point and is perfectly fine neurologically, with no neck injuries.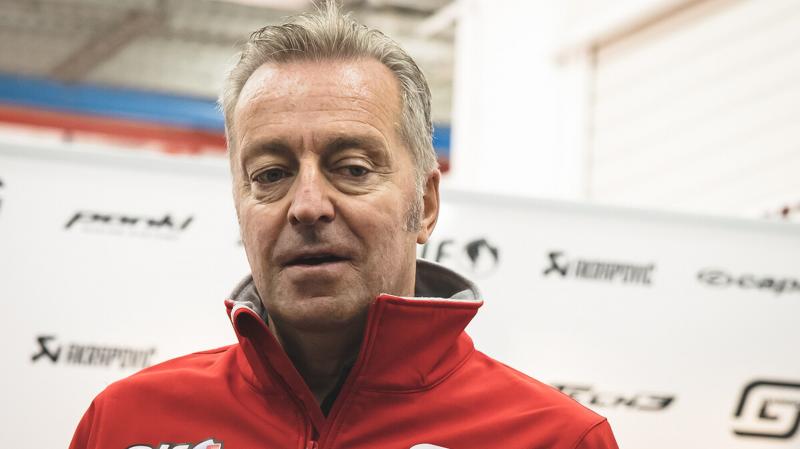 "Pol is conscious and talking" – Poncharal
Dr. Charte continued to explain that "his oxygen levels are good, but he has quite a significant lung contusion, the extent of which we will need to confirm with CT scans and MRIs at Faro hospital."
"He has suffered severe spinal trauma and a contusion to his lungs which we will have to monitor closely. Although I think he will recover well, we need to conduct the appropriate tests to determine the extent of his injuries
"He is conscious, alert, and responding well. He is slightly sedated due to the painkillers we have administered. He can move his feet, legs, and arms perfectly well, so there is no reason to fear any permanent spinal injury."
UPDATE: Espargaro's injuries have been confirmed, with #44 suffering a pulmonary contusion, jaw fracture and a fractured dorsal vertebra. We will bring you more news as we have it.